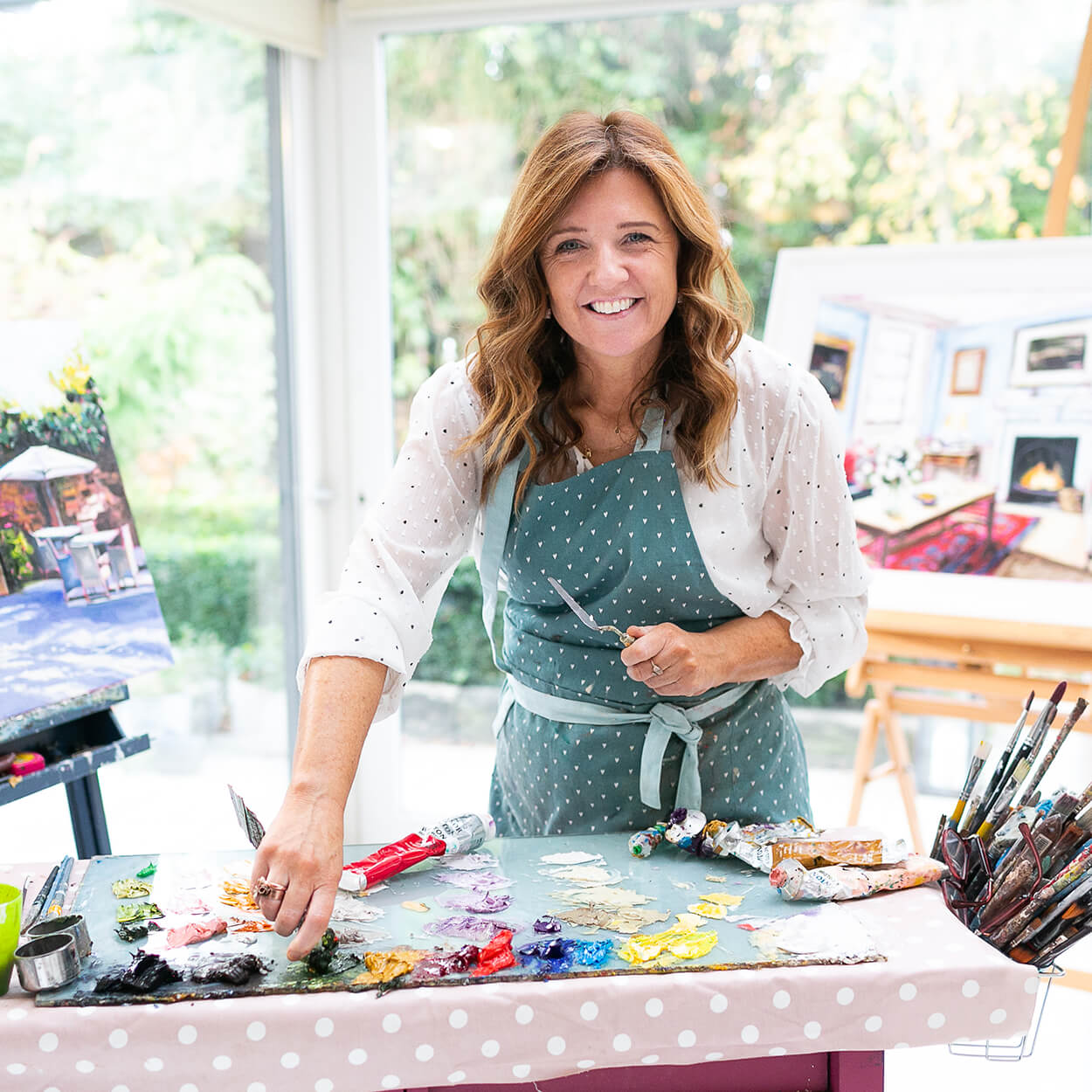 A three-day painting and creativity workshop to show you how to create good compositions, the technique to paint them, and the confidence to enjoy every minute.
It will be a multi-level workshop so whatever stage you are at in your painting journey is just fine and it will be fun and relaxed.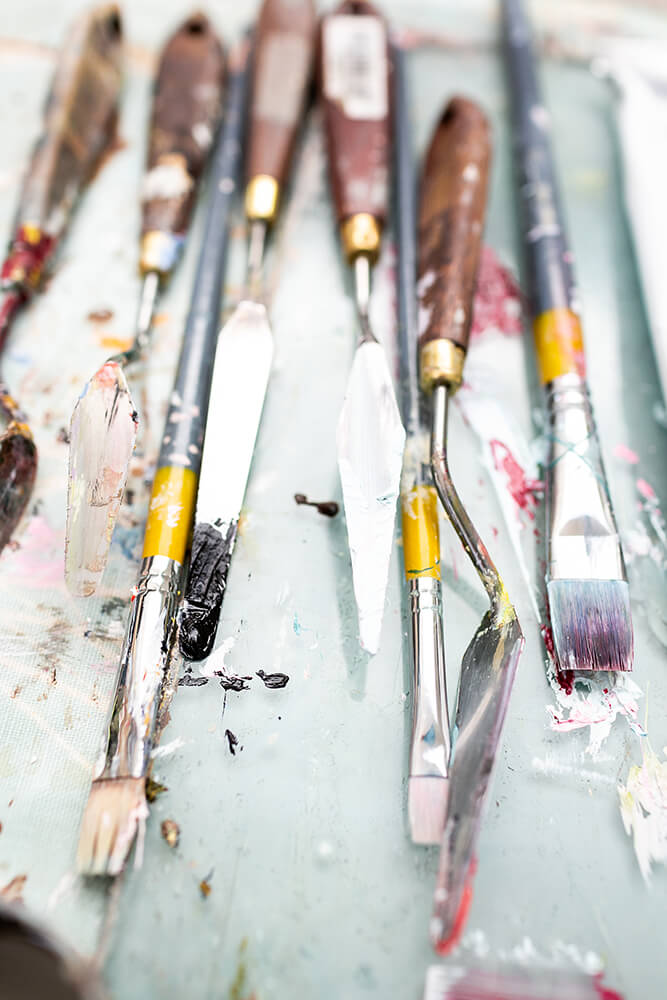 This relaxed and fun course includes:
Informal, encouraging & attentive guidance for every student, provided by Róisín
gain confidence in your talent
maximise your limited painting time
be less critical of your work
sketching technique - to help you see and understand your subject
the principles of good composition - avoid the mistakes most artists make
how to use tonal value - to create depth and contrast
colour theory and mixing - avoid muddy colours
to work with both the brush and knife - creating fresh vibrant marks
how to incorporate texture and energy into your work
This course is for you if:
You want to learn how to paint or 'loosen up' in your creative approach
You want to explore your creativity but lack the confidence to do so on your own
You want to get away from it all and immerse yourself in a fun, creative environment
You want to train your eye and improve your accuracy and confidence in oil painting
You want to try a different medium to explore your creativity or artistic practice
Mornings
Mornings will be spent in illustrated teaching sessions with Róisín and working on painting exercises. We break for tea/coffee and chats mid morning.
Afternoons
After lunch, the afternoons will be spent working on individual paintings and watching painting demos by Róisín. Once again, we will break for coffee and chats in the afternoon.
Painting demonstrations in oils
Morning and afternoon tea, coffee and Lunch each day
Solvents (zest-it) can be provided free of charge if you are flying.
If you are travelling Róisín can provide an easel, by prior arrangement.
* See list of materials here
* If you cannot bring paints and canvases, Róisín can provide them for you at a charge of €55 euro to include: 4 small canvas boards, pencils/charcoal, acrylic & oils as needed, & solvent. You will need to bring your own brushes and anything else you need.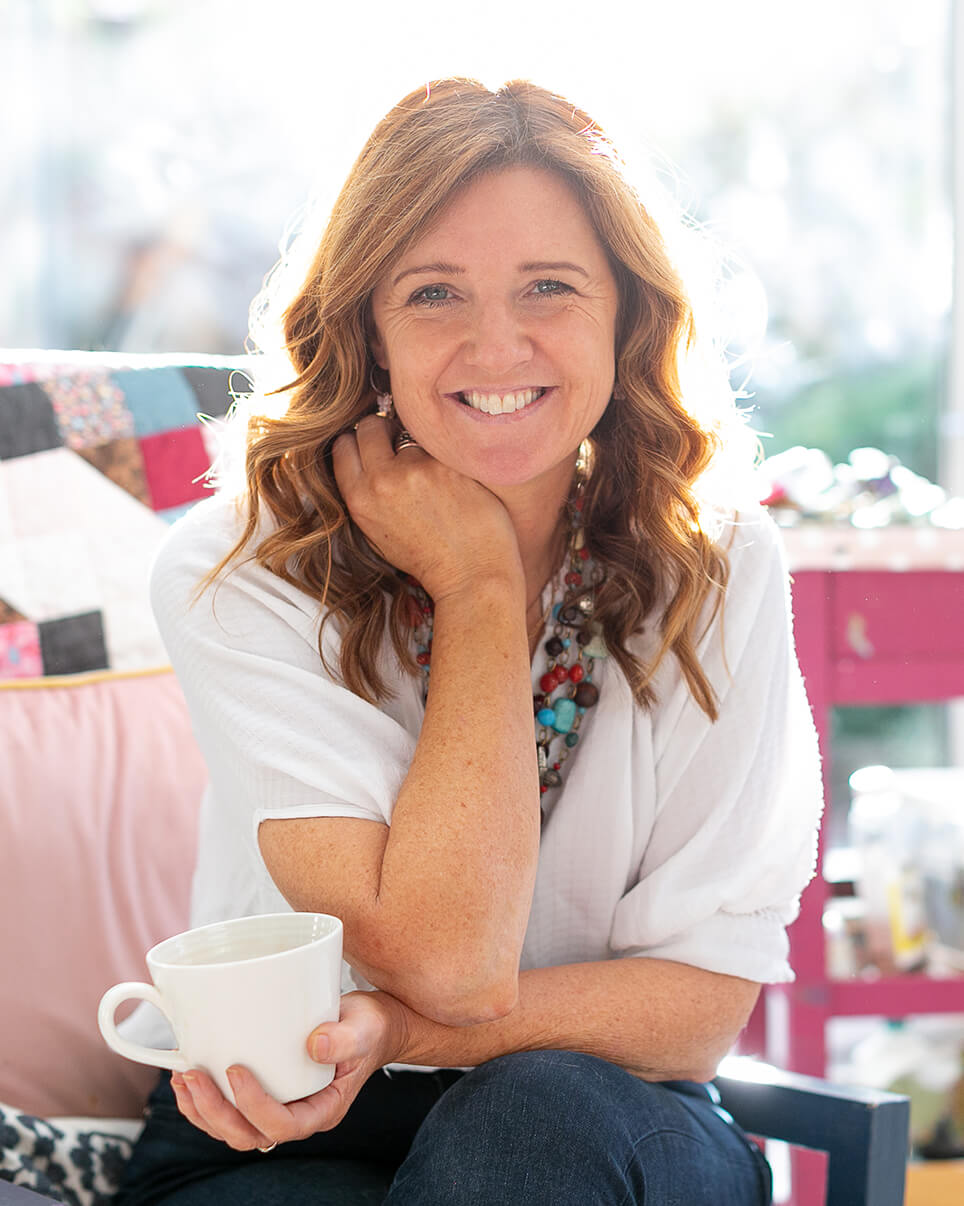 Róisín is not just an artist. She has many years of experience in giving workshops and teaching.
From the serious business of passing on the tradition of creativity to the simple joy of painting, Róisín is committed and passionate about teaching, sharing and living creativity.
Although many artists attend, you do not have to be an experienced artist to attend or enjoy the weekend. It will be a down to earth, inclusive experience, designed to bring people together for the joy of painting, some serious learning and good company.
These weekend workshops are now in their eleventh year, with many attendees returning year after year.
Lunch
Lunch and refreshments are included.
Materials
Materials are not provided. Full materials list is provided.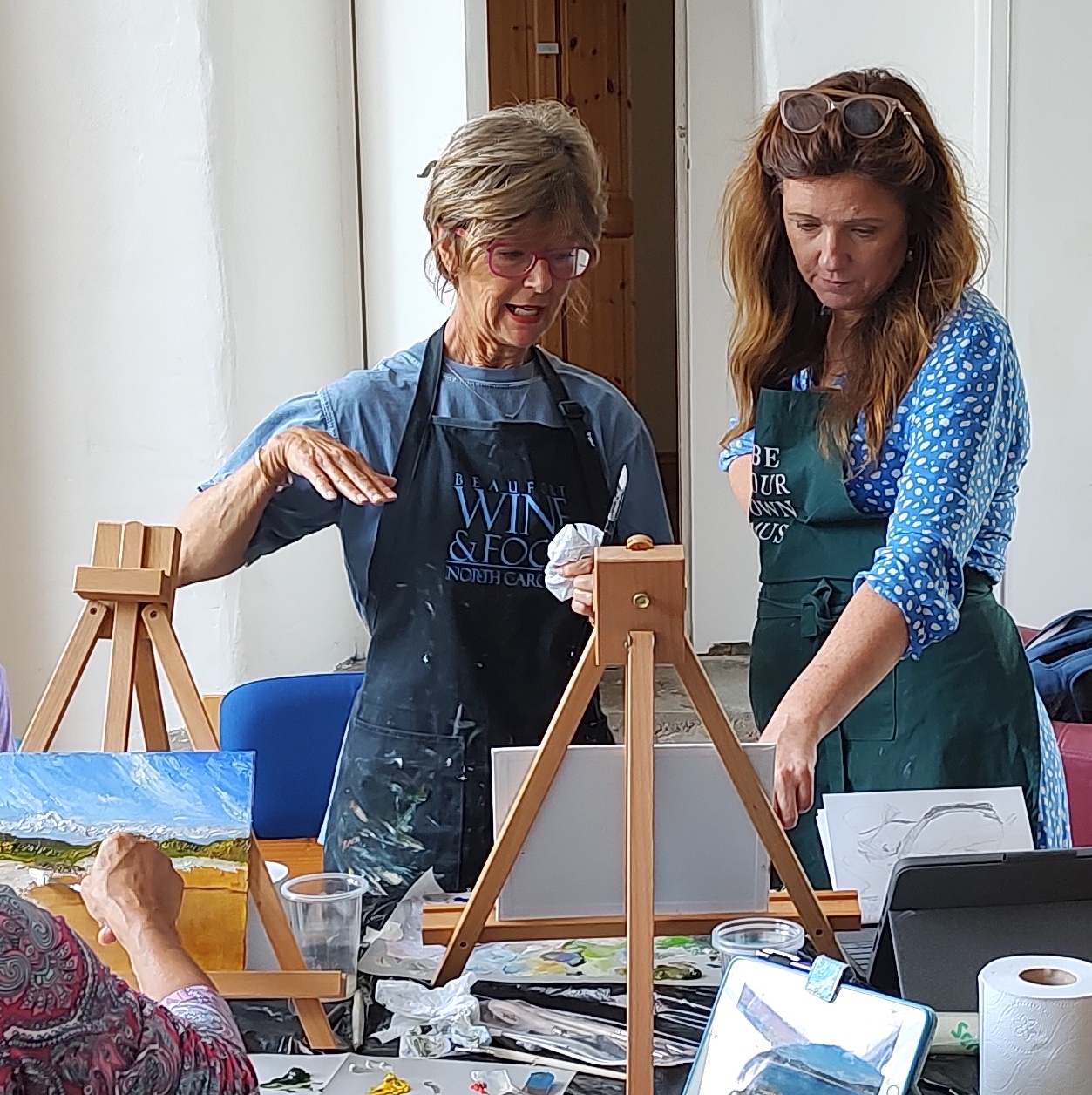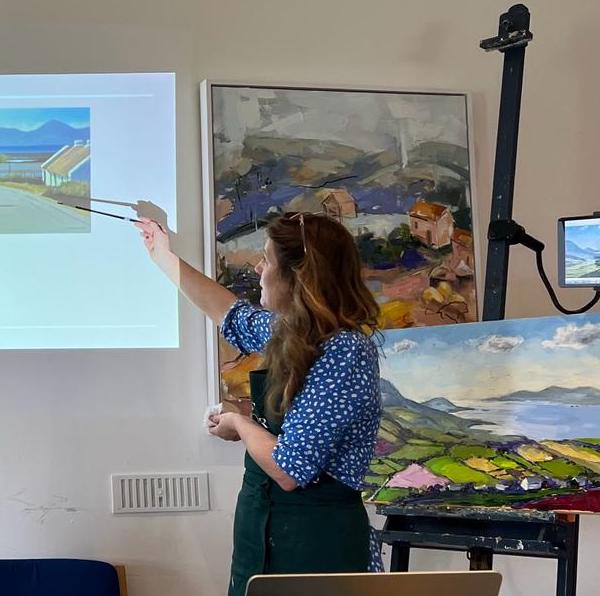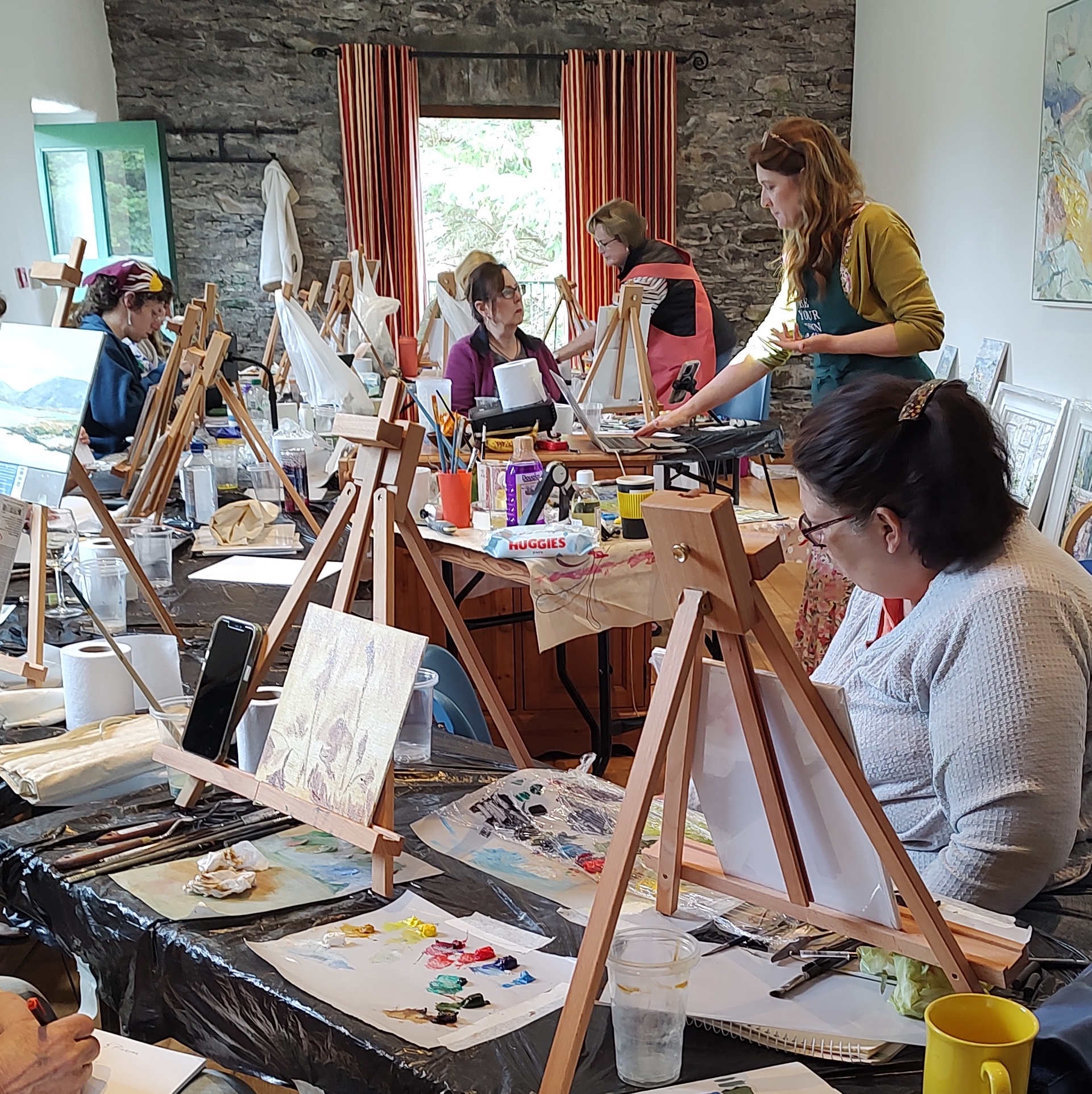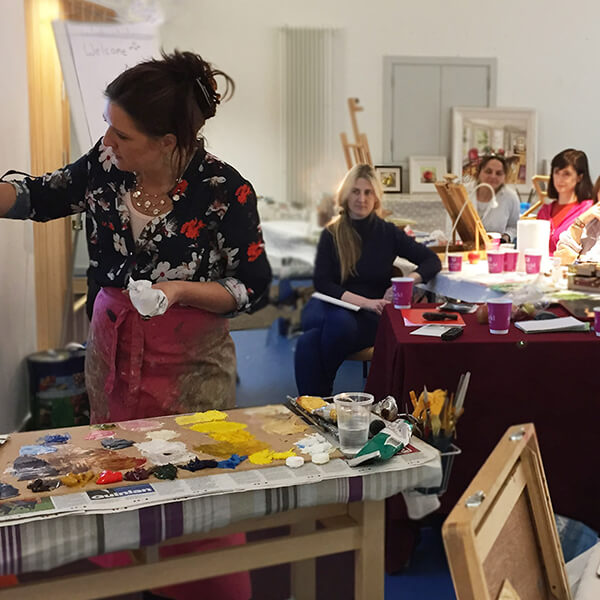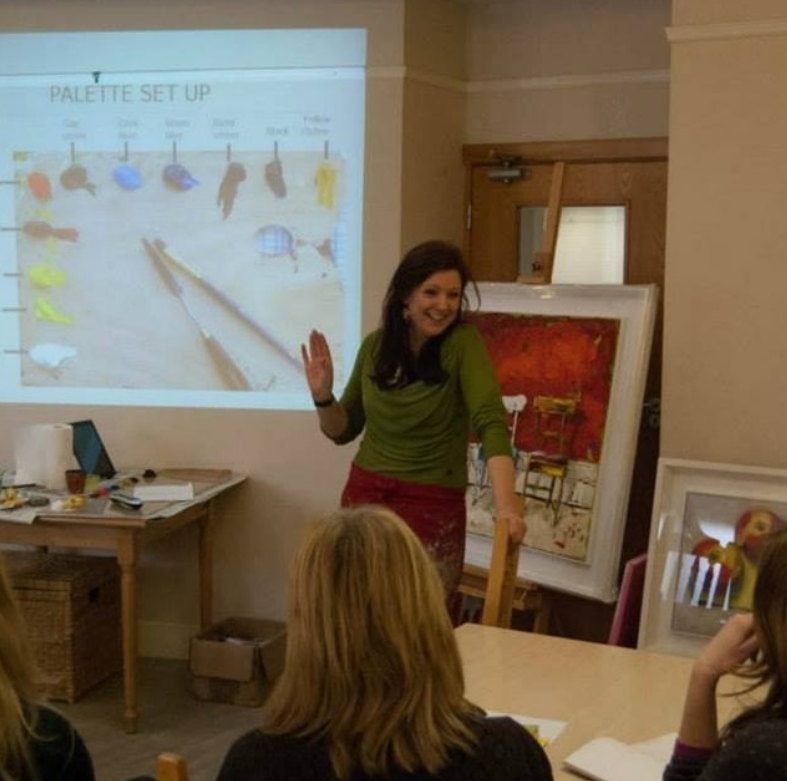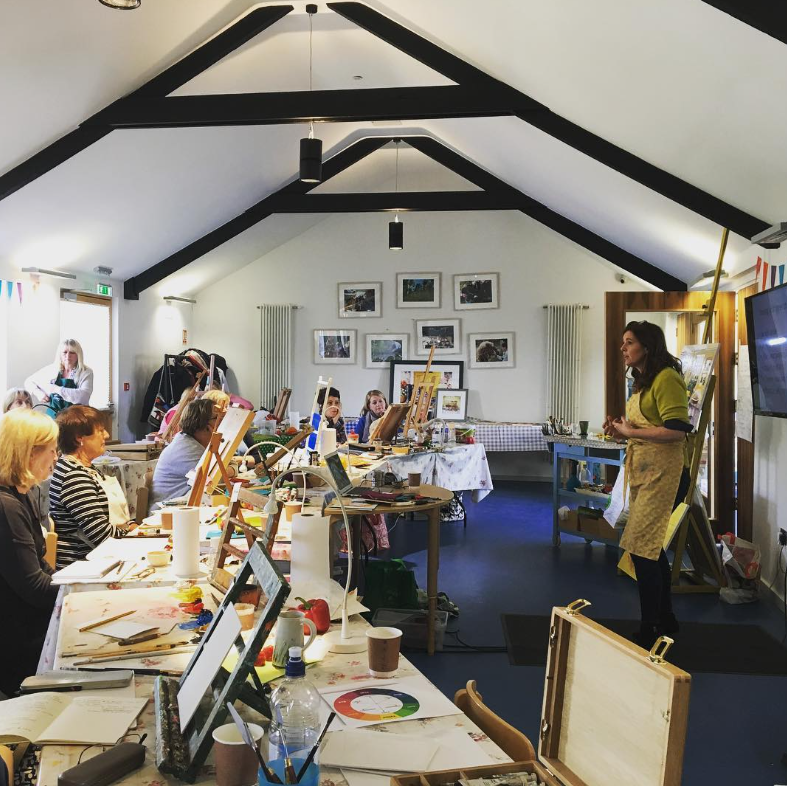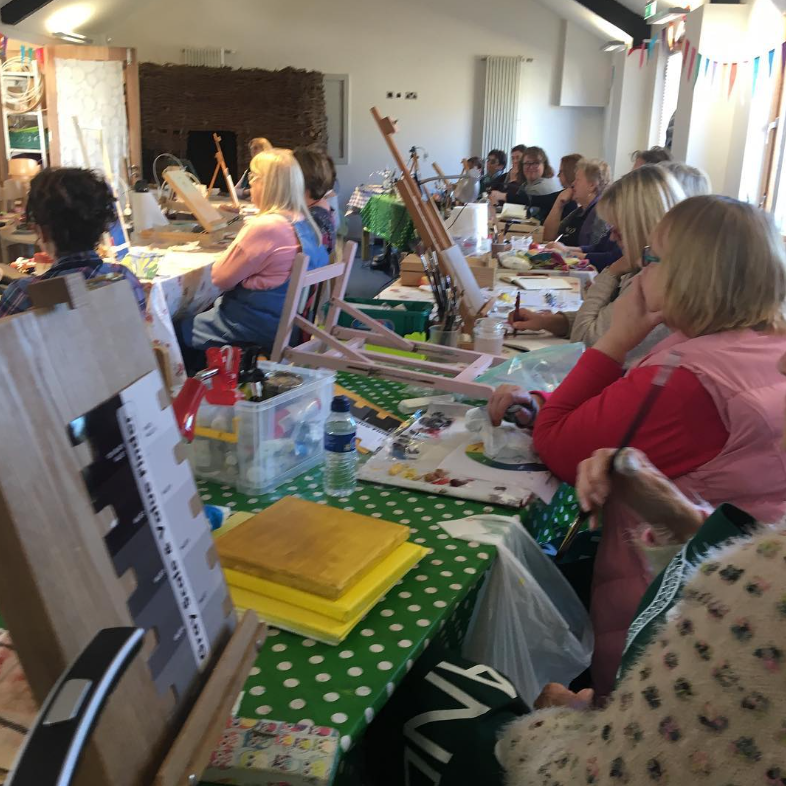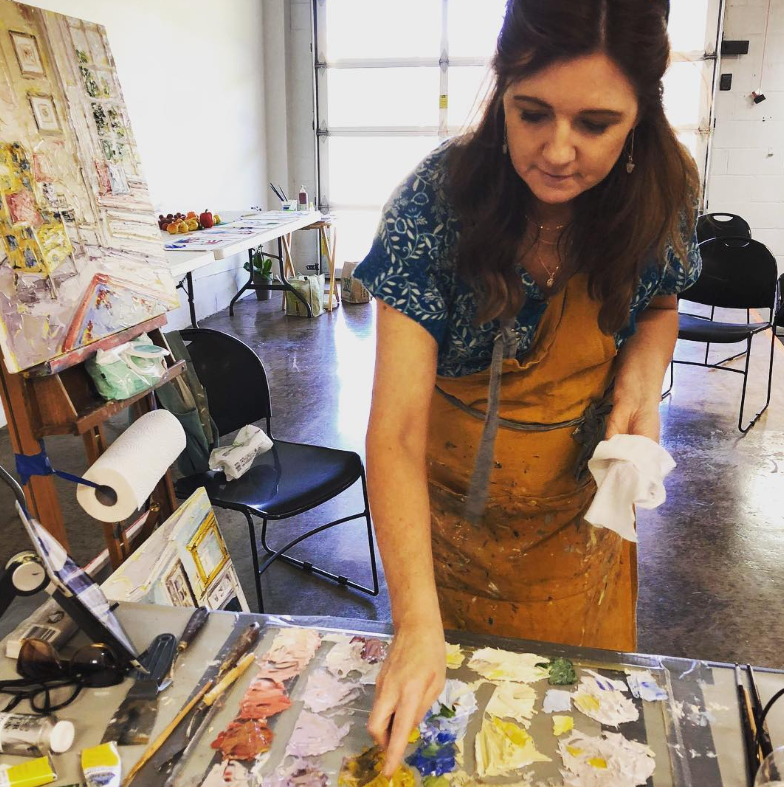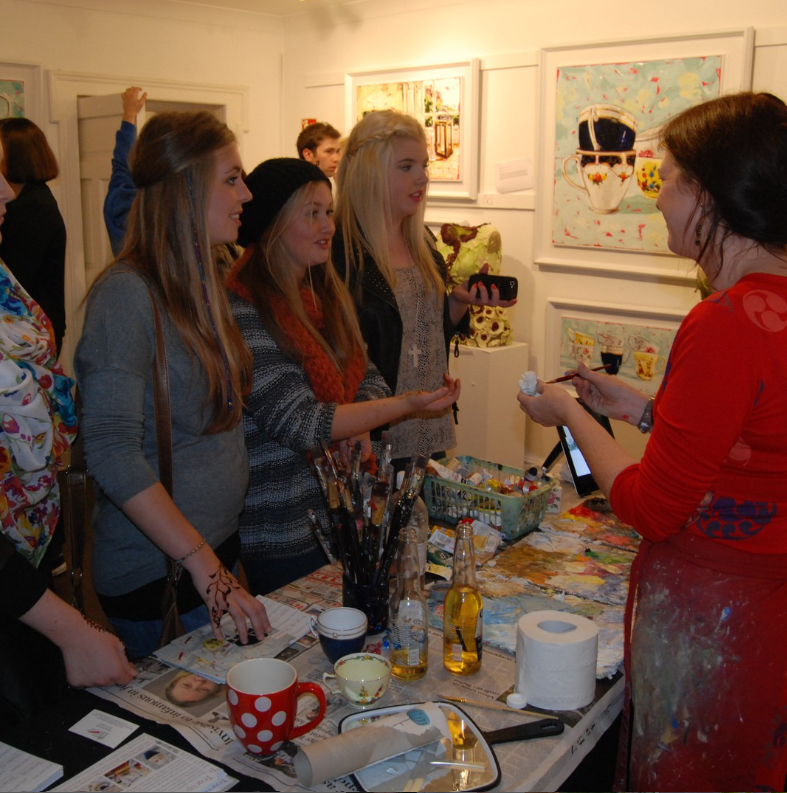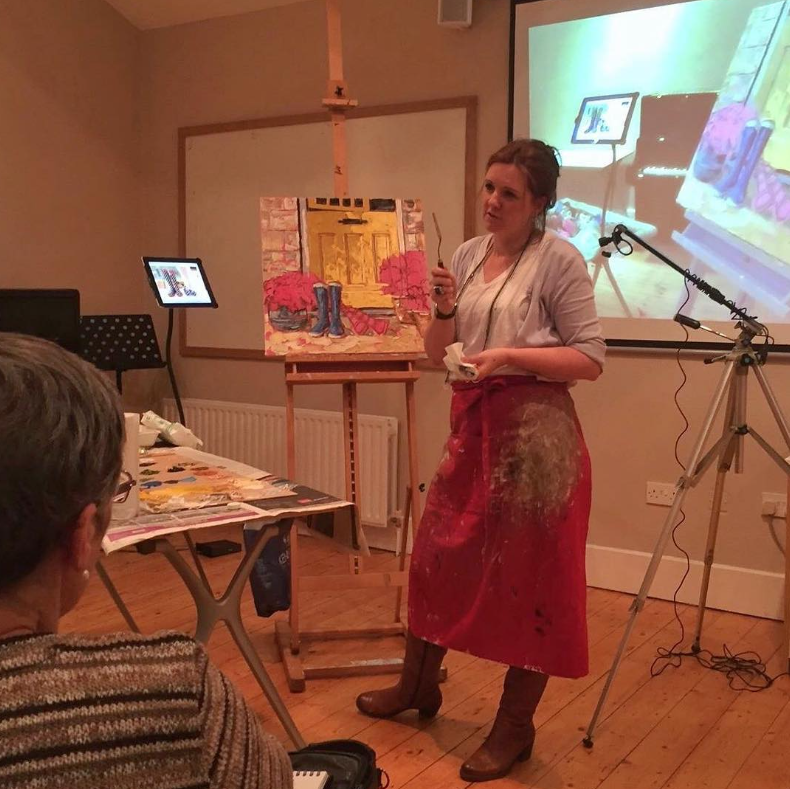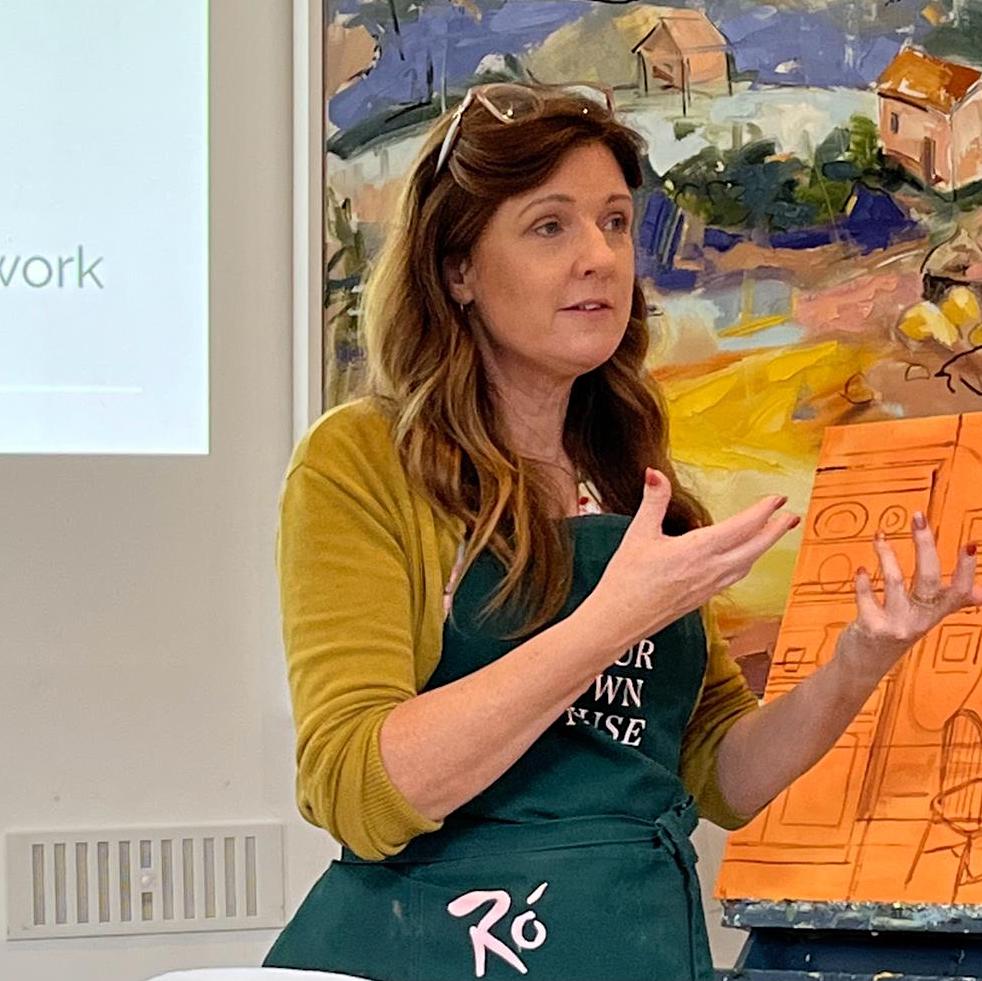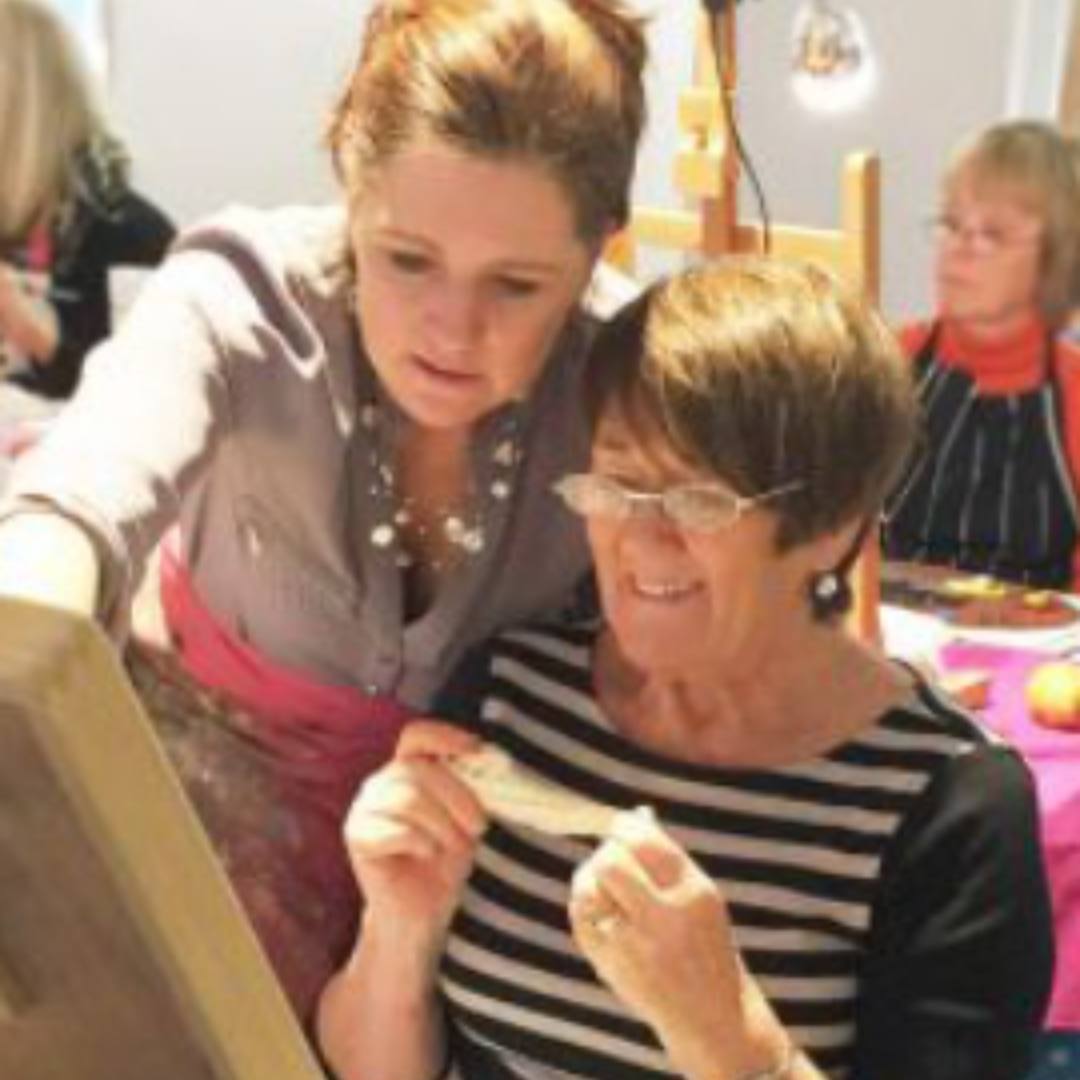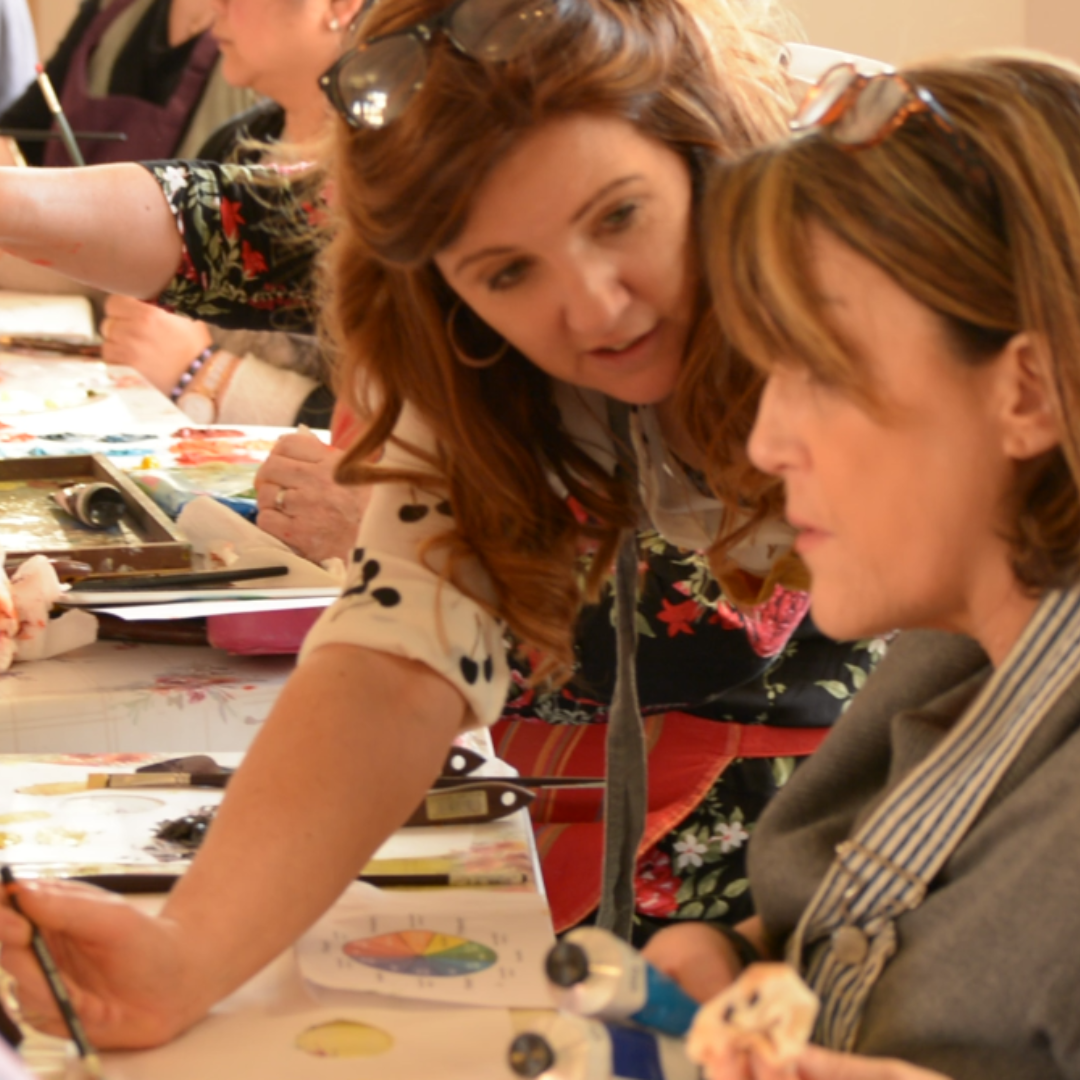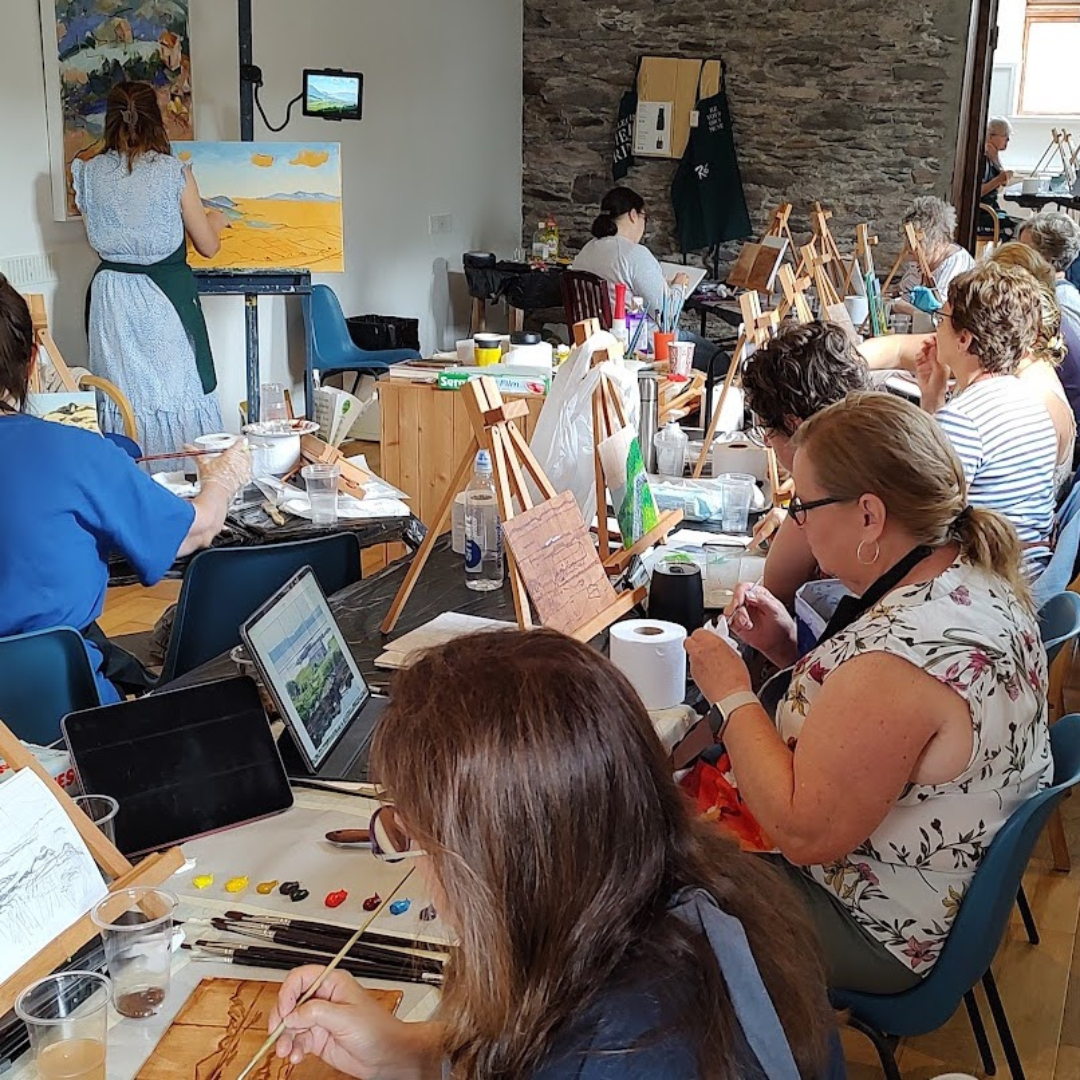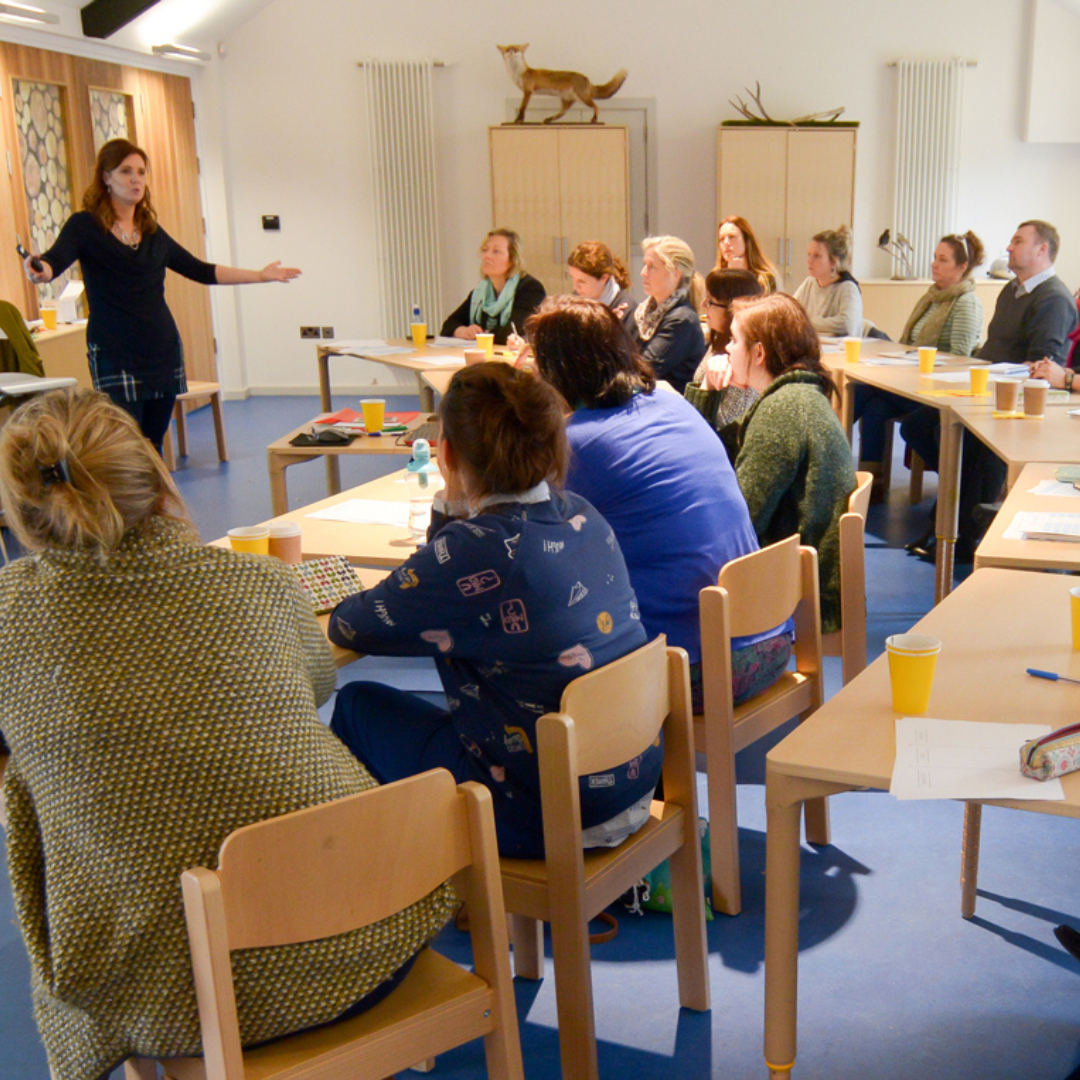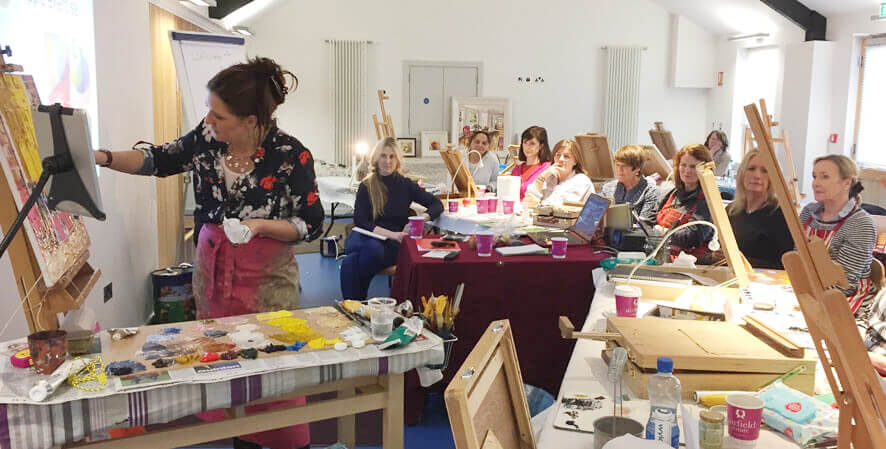 Cork, Ireland
Friday, Saturday & Sunday – full days
Date: July 22nd, 23rd and 24th 2022
Venue: Nano Nagle Place, Cork
Sign up below to be notified when we open up our next one for enrollment form.