An Artists' Retreat in Ancient Malta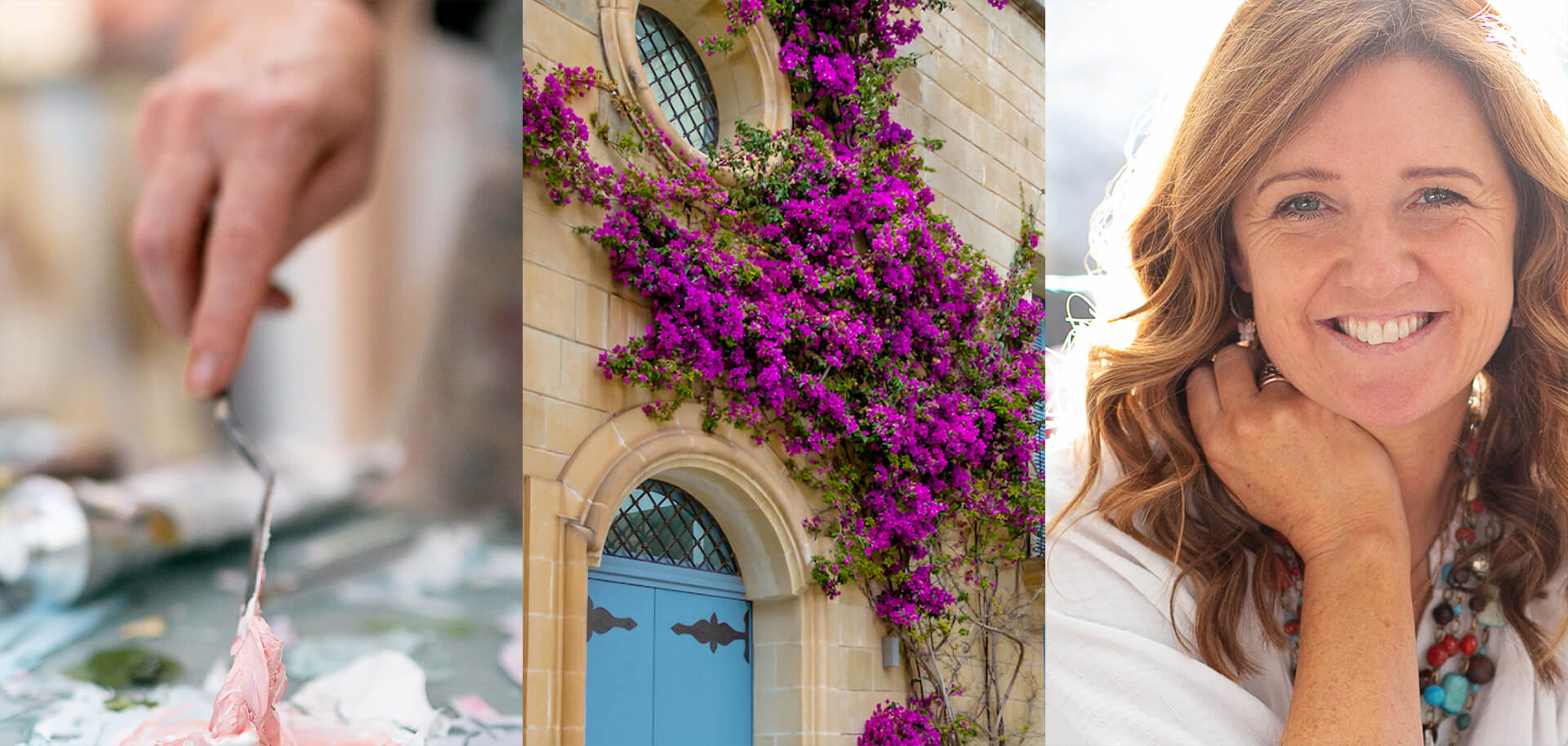 You love to paint. You love to create…
But Life is always busy!
Or maybe you are yearning to take your creativity to a deeper level, to step forward toward something new?
You
know that if you had time free of distractions and filled with inspiration, you would find your way back to that place.
Or simply discover your voice.
Let Malta's ancient light bring you back to life!
The sun-kissed archipelago of Malta is a dreamy Mediterranean destination with 300 days of sunshine, a weighty history, and some of the clearest waters in the Mediterranean.
In Malta, it's not that they have seasons as much that they have different seasons of light. Limestone and water are the perfect palette for what is served by the heavens.
 Why Malta
Over the last three years I have had the privilege to get to know old Malta through the eyes of my partner Ron and his family.  I look forward to sharing an experience of Malta that you won't find on the tourist circuit, but that has been quietly, slowly revealed to me, and now, to you too!
I've put together a carefully planned itinerary to balance our days with blocks of time for painting and for Gatherings, leisurely lunches, excursions and free time to chill or swim.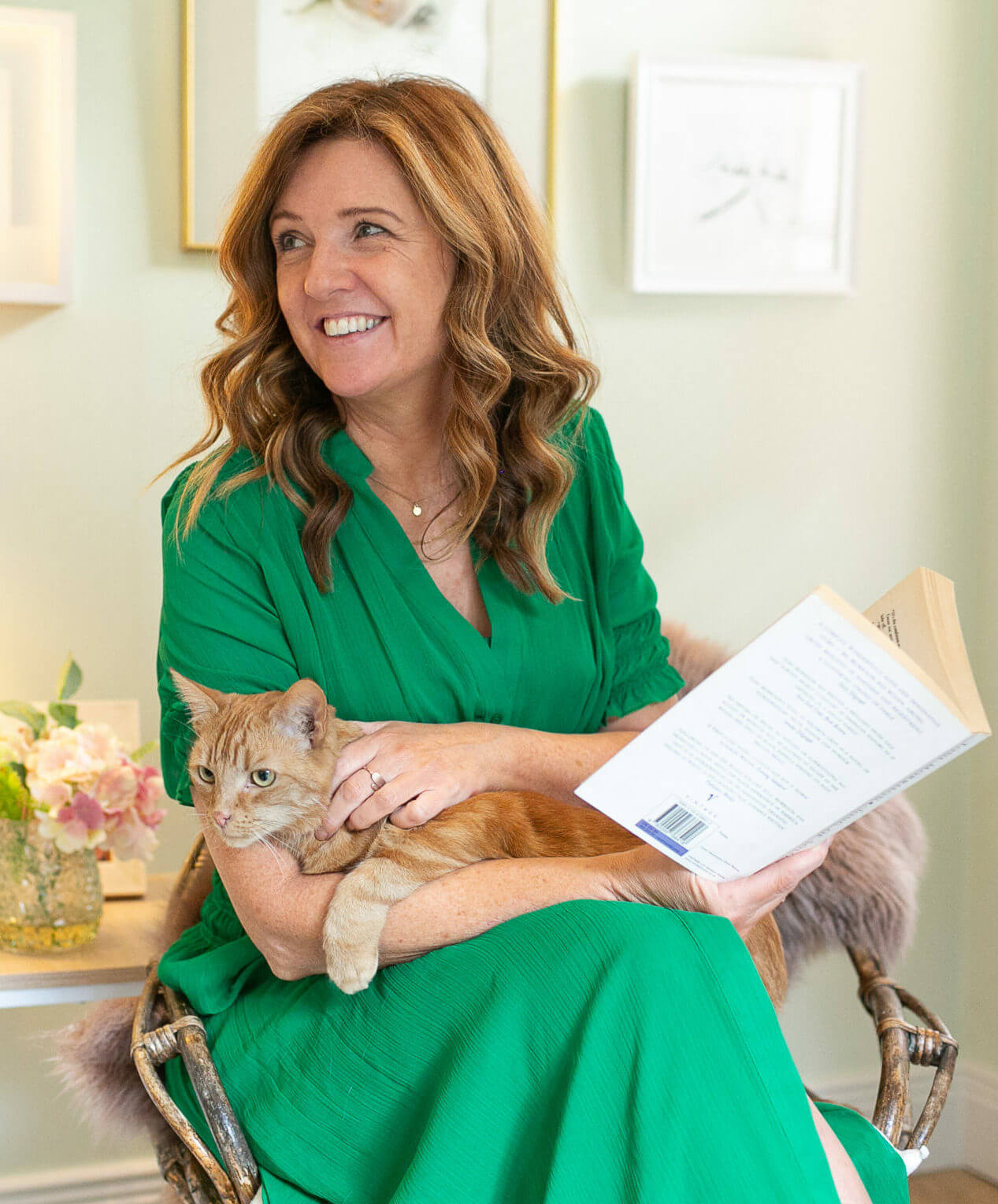 Each day we will meet after breakfast to get set for the day. We will start with a creative blessing and set some thoughts or questions to infuse our chats and meanderings for the day. 
Mostly we will paint in the mornings, sometimes all day but at various times through the week, we will come together for what I'm calling Gatherings. 
Let's talk about the gatherings
There we'll get to know each other, laugh, listen to poetry and music, open our hearts to inspiration, ask big questions of ourselves and maybe even answer a few. These are special times and hard to put into words, so let me introduce you to Ginger. Ginger came to my retreat in Kerry and will be joining us in beautiful Malta too.
The readings, the blessings, the eye contact, the genuine intention. The lessons, the mentoring, the mothering, the friending, the preaching … a gift, all of it ! 
That is the real stand out when it came to this retreat. all of the other things are incredibly done, but this is what makes it more special than all the other retreats I've ever attended, so needed, so healing for all of us. 
Everybody was shining in their own special way and that's because of Ró"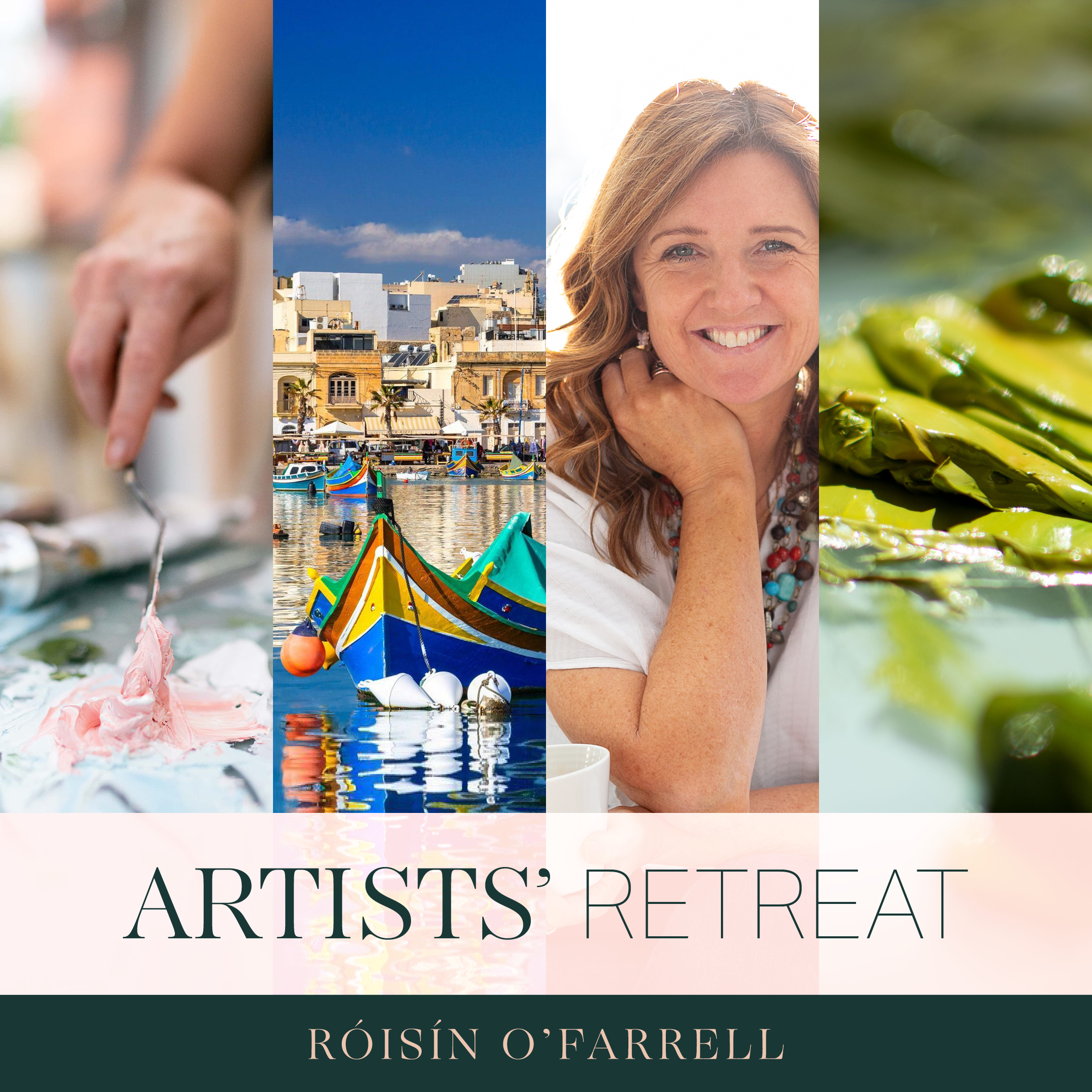 an artists'retreat in Malta
A nurturing blend of painting without expectation,
Breathing life into your creativity,
Eating and drinking well,
Swaying to the music and
Allowing yourself to be looked after, for a change!
Characterful Boutique hotels in 15th-century buildings with ac and every modern luxury.
Mediterranean Cuisine; Healthy, delicious Mediterranean cuisine in our own private hotels reserved for just us and in Ró's favourite local restaurants.
An unforgettable creative pilgrimage over ancient spaces and windblown shores
Sea swimming for the soul.
Painting focusing on cityscape painting, with an introduction to Ró's style of painting
Simply Stunning Location In Malta's 'old town area' of the Three Cities, rich with character and set in Valetta's Grand Harbour.
Sunsets overlooking the water.
Daily invitations to set the possibility of the day and inspire
Storytelling, Poetry & Craic.
An unforgettable private musical performance.
And lots of painting in our own dedicated painting studio and outside.
A completely new painting experience with me
If you have previously studied with me, this retreat will offer a progression. The focus will be on practice and process and on landscape, rather than on still life. How could we not, in such a beautiful place?
Malta is full of spectacular views, crying out to be painted. Boatyards, alleyways, Grand Harbour vistas, cupola-filled roof lines and village squares. But you and I know that painting outdoors is a time-consuming set up. The sun can be intense and there can be showers. In other words – all the stuff weather throws at us when we paint outdoors.
And because we are also doing other things in this Artists Retreat besides painting, I have put some thought into capturing the stunning views while also making our precious time work for us. ⁠ ⁠
En Plein Air and/or  Studio with AC!
Whether you prefer outdoor or indoor painting, the choice is yours. I've organised a dedicated studio as our base, complete with AC!⁠ ⁠ I'll guide you through my favourite locations or you can set up in the studio or on the balcony.
On the first day, I will show you my system of collating references for painting. How to take photos that are good to work from, sketching tips and what I mean by colour mapping.
The Creative Pilgrimage
Then for the rest of that first day, I will take you on what I'm calling my Creative Pilgrimage. Basically I'll show you Malta with my eyes. There will be some history, stories you won't hear from a tour guide, some poetry along the way and questions to start us thinking about our own creative journey. 
We will stop to frequently to take reference photos, make preliminary sketches and colour mapping. I will bring you to all my favourite locations, all within walking distance of our hotels, and I also give you a map so you can find them easily throughout the week.  
You will need to bring a sketching kit and something to note the colours – a small watercolour or gouache set.
Tuition
This is a retreat not a course. It's a hybrid if you will between a painting holiday and a cultural retreat. However I will do a session on my style of painting (Alla prima) breaking down my process and technique into six easy to follow steps. This will be really helpful to both those who are new to me and to painting in this style and as a refresher to those who have been with me a long time. I will also do at least one full demo in studio.
All levels welcome
The retreat is designed for people from a wide variety of disciplines and skill levels, from beginner to professional. The sole prerequisite to attending is an openness to being inspired, growing creatively and a willingness to explore your artistic practice.
Media
You can paint in your media of choice. Oils, Acrylic, Watercolour Gouache, Pastel, Pencil Sketching or whatever you feel comfortable.
Materials Included
I understand that carrying art materials while traveling can pose difficulties, which is why will arrange a painting station in our studio specifically for your use. This station will be equipped with oil paints, solvents, table easels, and a basic kit. A complete list of items will be provided.
Importantly, this service is included within your fee.
However, for your outdoor work, kindly remember to bring your sketching materials along with watercolours, gouache, or any other preferred mediums to do colour mapping. If you would like to paint en plein air (outdoors) and please bring your easel and kit for this purpose. (I will provide oil paints and solvents.)
I will provide you with 
a painting station in the studio, to include
table and chair, table easel,
full set of winton oil paints,
One small palette knife,
one colour acrylic for underpainting,
solvent and
the basics of want you need to paint, water for acrylic, cups for solvent/water, palette paper, cleaning station for brushes, etc.
Not Included 
Sketching kit, canvas boards, brushes/knives, wipes, outdoor easel/kit. 
You can head out outside whenever you wish, to paint or to gather references and then paint in the studio. 
There will also be some short informal sessions where I will focus on teaching exercises to help you:
how to complete an oil painting, Alla Prima or wet on wet, in six steps
sketching for reference, value and features.
colour mapping to record the sense of the place
use dynamic design - to bring drama to your paintings
atmospheric perspective - to create a sense of depth
amplify your focal point - using leading lines, sharpness and diverse line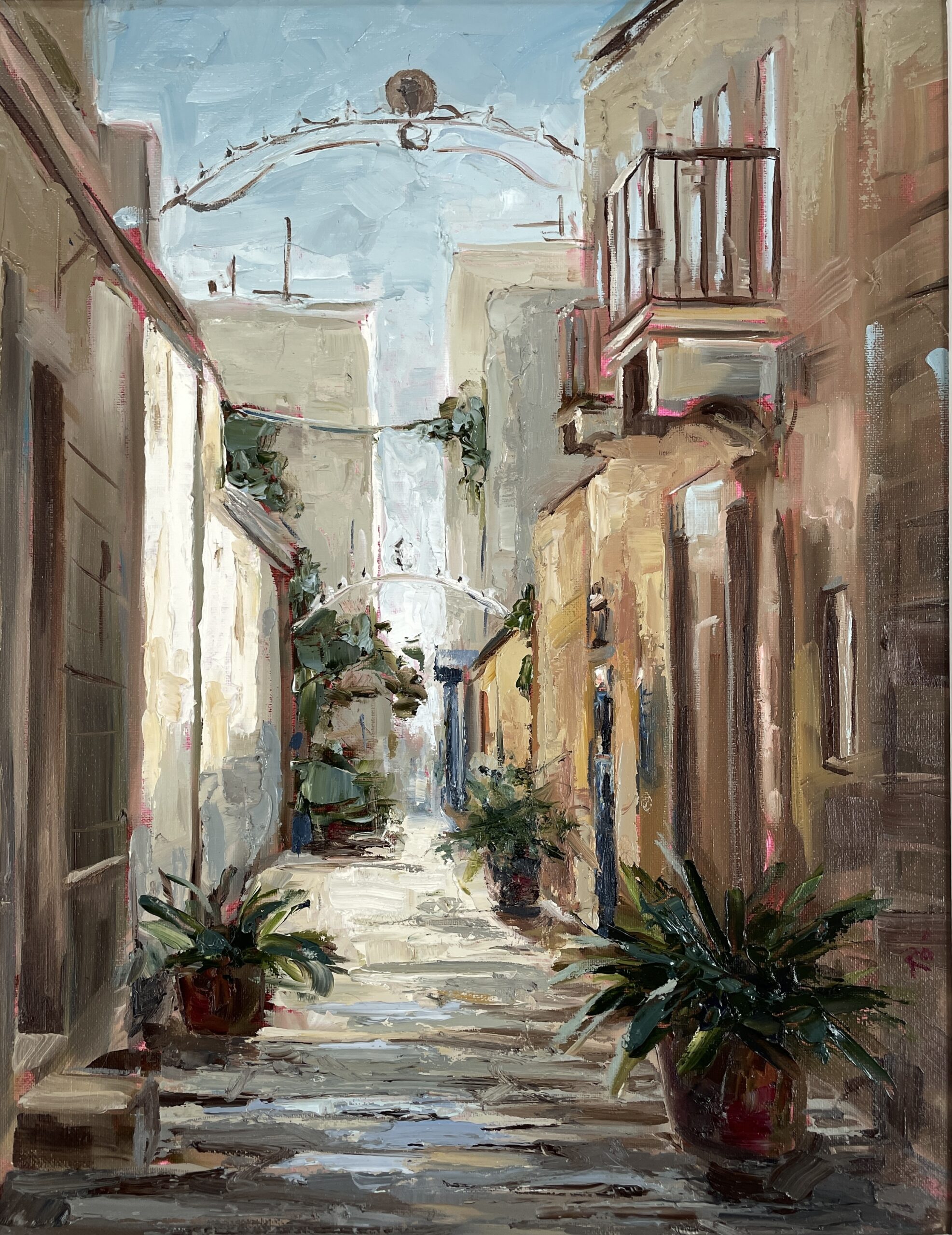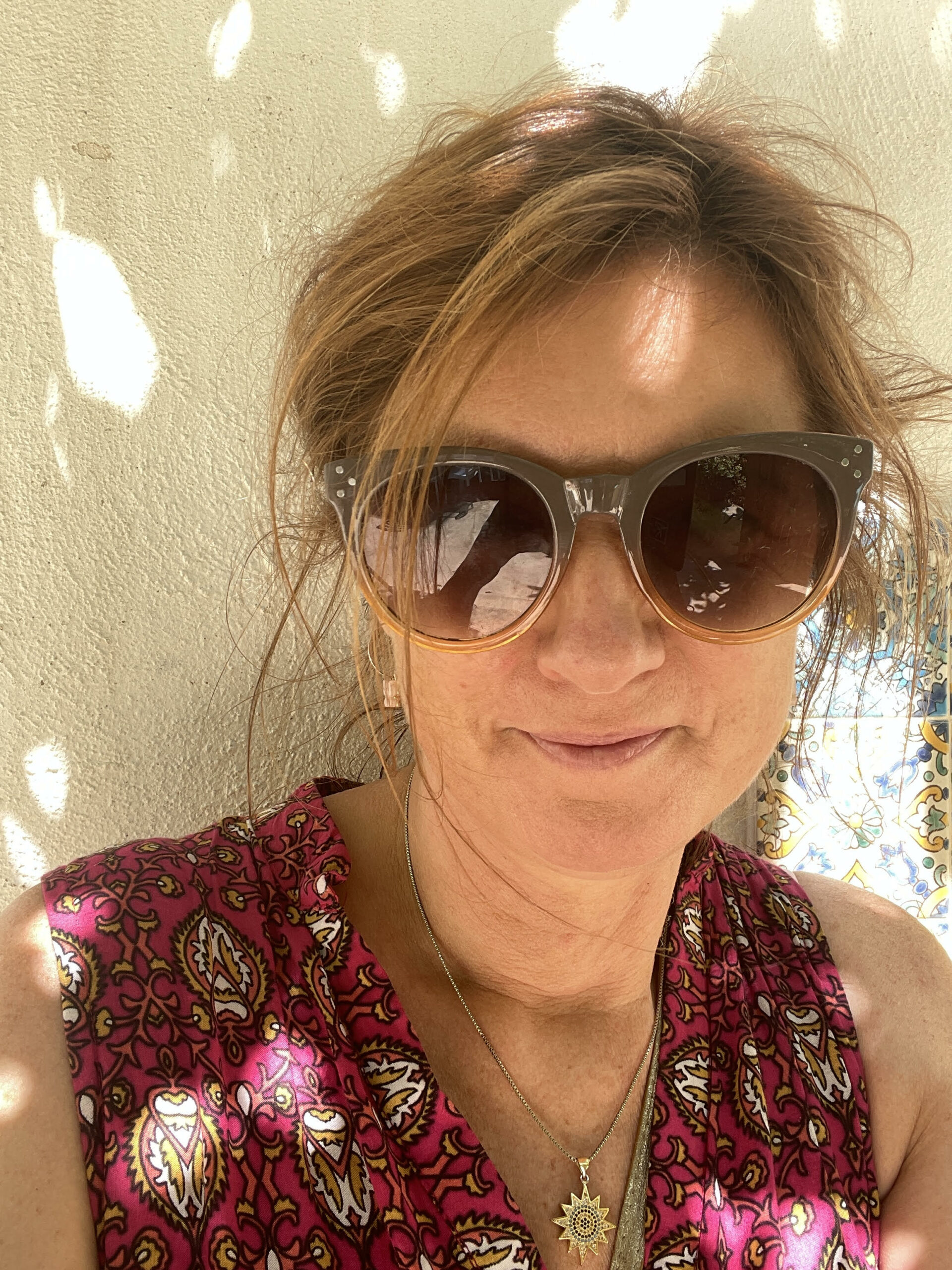 MUSIC TO MAKE YOUr HEART SING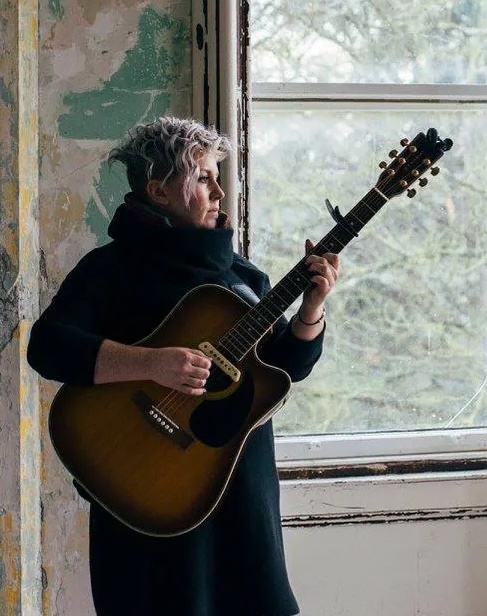 I'm an artist. That's what I love to do. However, my creativity is inspired and enriched by many other things than just painting.
But.. Music, music makes my heart sing!
For my first Malta retreat I treated my guests to a magical private performance from Irish Singer-Songwriter Gráinne Hunt to Malta in the 15th-century stone atrium in the Lodge.
I can't tell you my plans for music in Malta 2024 just yet, but I can tell you that I have plans a foot for Magic! 
Although there will be painting, this is a retreat, not a course, so this will be a different kind of week with me. There will be time to rejuvenate and inspire by doing other things as well as painting.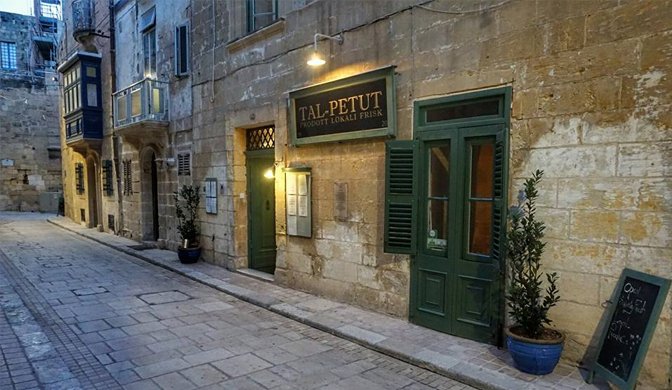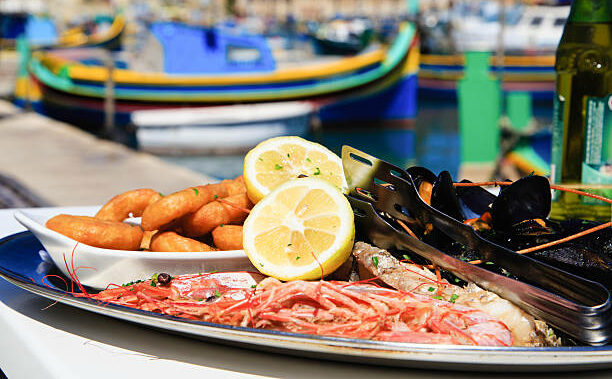 Eating in Malta
Food is meant to be savoured here, and the locals can spend many hours over a meal.
Traditional Maltese food is rustic and based on the seasons. With lots of fresh vegetables, fish, seafood, cheeses, and bread, Maltese food has some of the best flavors in the Mediterranean.
We will be eating in a mix of my favourite local restaurants. Some no fuss, friendly places and some extra special, you'll 'remember forever' kind of places. Places that you would never find on your own.  
We are also happy to accommodate your dietary requirements.
Soaking it all in
A visit to St. John's Cathedral
We'll be making a special visit with our own guide to St. John Cathedral in Valetta. Built between 1573 and 1577, this cathedral contains two masterpieces by Caravaggio.
Mdina Citadel
Disney was inspired by Mdina to build his castle, we will hear its history and sketch & paint the light falling on its ancient streets & buildings.
October is the best time to visit Malta as the extreme heat is settling down to around 24-26 degrees, and there is a reduction in the summer crowds, yet the sea is still beautifully warm for swimming. You might even join me for one of my favourite things – a night swim overlooking the lights of Valletta!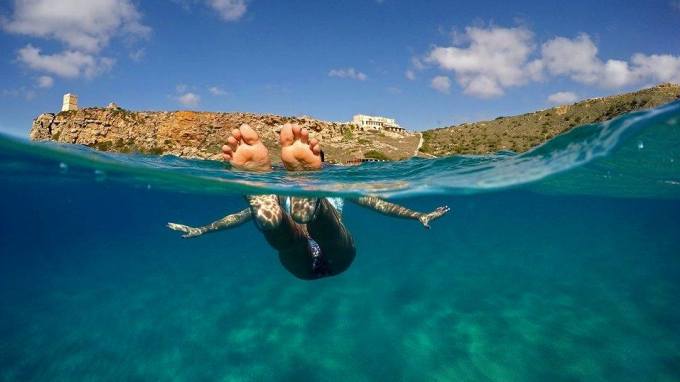 A week spent with like-minded people wanting to enrich their creative lives, with a common purpose. And I found that in the warmth of this whole group. Oh and the midnight swims 🏊🏻‍♀️
I loved Ró's motivational and inspirational classes. The teaching helped me a lot to be able to start painting again.
Everything was beautiful. I have no words to express how Róisín changed my life.
This retreat was so enriching for me, I wish I could participate in every single one. Ró, you found ways to stimulate our minds and nurture our souls. I will be processing it all for months to come. Thank you for sharing who you are and encouraging us to do the same.
It was an absolutely incredible experience that I shall treasure for ever. Everything Ró said on the can and much much more!! I had the most amazing adventures with total strangers who have become beautiful friends. If you have the opportunity to go on one of Roisin O'Farrells Art Retreats take it. They are life-changing!!
Peace of mind from start to finish
I know the normal flow of things has been disrupted in the last few years. Joining things again might look great on paper but in practice, it can be a slower affair.
For instance, an artistic retreat might sound like just what you need but the idea of going alone, with people you may have never met before? Not so much!
So, I've come up with a cunning plan for the small group of us attending my Artistic Retreat. One that would reassure me if I was going.. Which I am! Pre-Retreat travel &bonding session
A zoom session facilitated by me. It will be a fun and relaxed session to get to know each other and put names to faces so that when you arrive will already know everyone a little bit.
It will also be a chance to chat about practical things like what to bring, how to getting there, what to expect so you won't have anxiety about travel, packing, and all that practical stuff. Constant contact when you need it
You will have the option to join our retreat WhatsApp group before the event so you will always be in contact, while traveling, at the event and afterwards to keep in contact with your gal pals and have a way to connect with me, the team and everyone in the group. Private space
We are offering private rooms (there are a small number of shared rooms available) where you can rest and relax away from the fun whenever you need to. You are also free to opt out of any activity if you need a little quiet time for yourself. Airport Transfers
 Our Hotels are a 15/20min drive from Malta's only airport. There is a Taxi Kiosk, (open 24 hrs)  just inside the exit doors. Fare approx  €15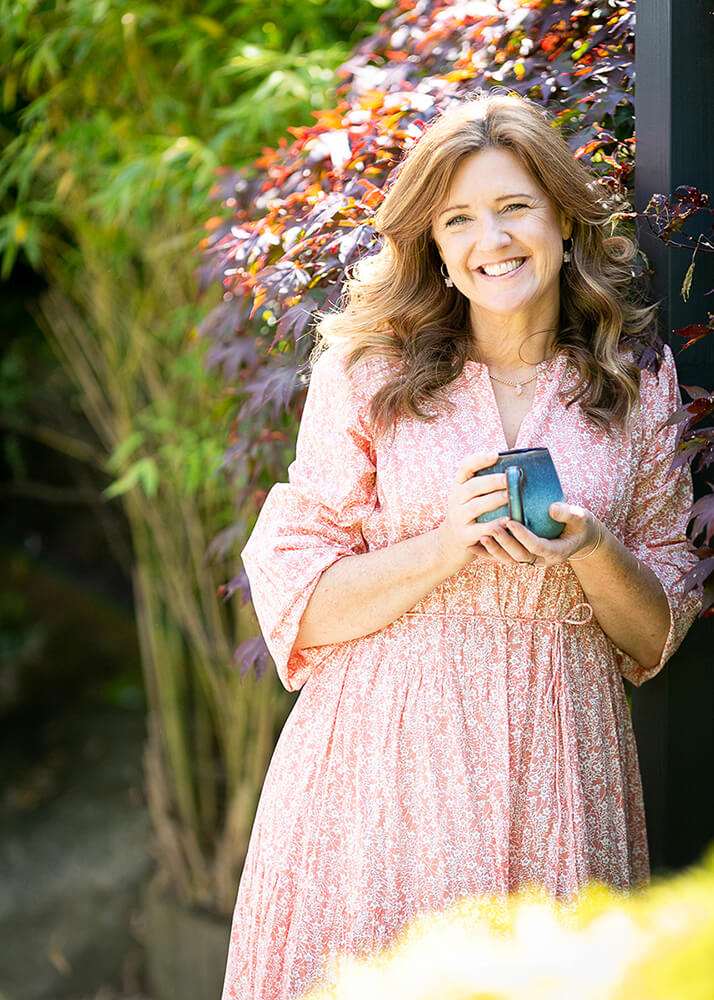 Róisín is not just an artist. She has a special gift for caring and encouraging and many years of experience in giving workshops and teaching.
From the serious business of passing on the tradition of creativity to the simple joy of painting, Róisín is committed and passionate about teaching, sharing and living creativity.
Although many artists will attend, you do not have to be an experienced artist to attend or enjoy the retreat. It will be a down-to-earth, inclusive experience, designed to bring people together for the joy of painting, living a bigger creatively life and enjoying some good company.
Róisin's has been teaching workshops for over a decade, with many attendees returning year after year.
It was busy yet so energising, I find Roisin very charismatic (I didn't know this before) and her positive energy is contagious, I benefitted from a shot of this! Everyone was very different but in sync somehow - I went for warmth, rest and painting with like-minded people and I found so much more than that. I have never really travelled with a random group before, and I was so lucky my first time was with such a lovely leader and group.
I needed to get back to Ró's style of painting and positive thinking again. I like how she thinks about life and the world, so I knew I would enjoy it.
I loved the adventure, the history, the gatherings, the swimming, the camaraderie with creatives, and Ró's teaching.
I can honestly say that Róisín's teaching has completely changed the direction of my life. She has given me the confidence I needed to just simply go for it. I am proud to now call myself an artist and I still can't quite believe how well things are going. The time she takes with people, her generosity to share, and her guidance. There are not many things I can say that have so clearly changed my life but her teaching and definitely have.
I personally had lost all my creative confidence and had so much fear and anxiety to get through. I can't really begin to tell you how much it means for me to physically, emotionally and intellectually enjoy and engage in the creative process once again and finally be able to call myself an artist again. Love and gratitude.
It's time to let go of your mind and let inspiration take over.
This retreat is an investment in you, in your dreams for you, and honestly, you frickin deserve it!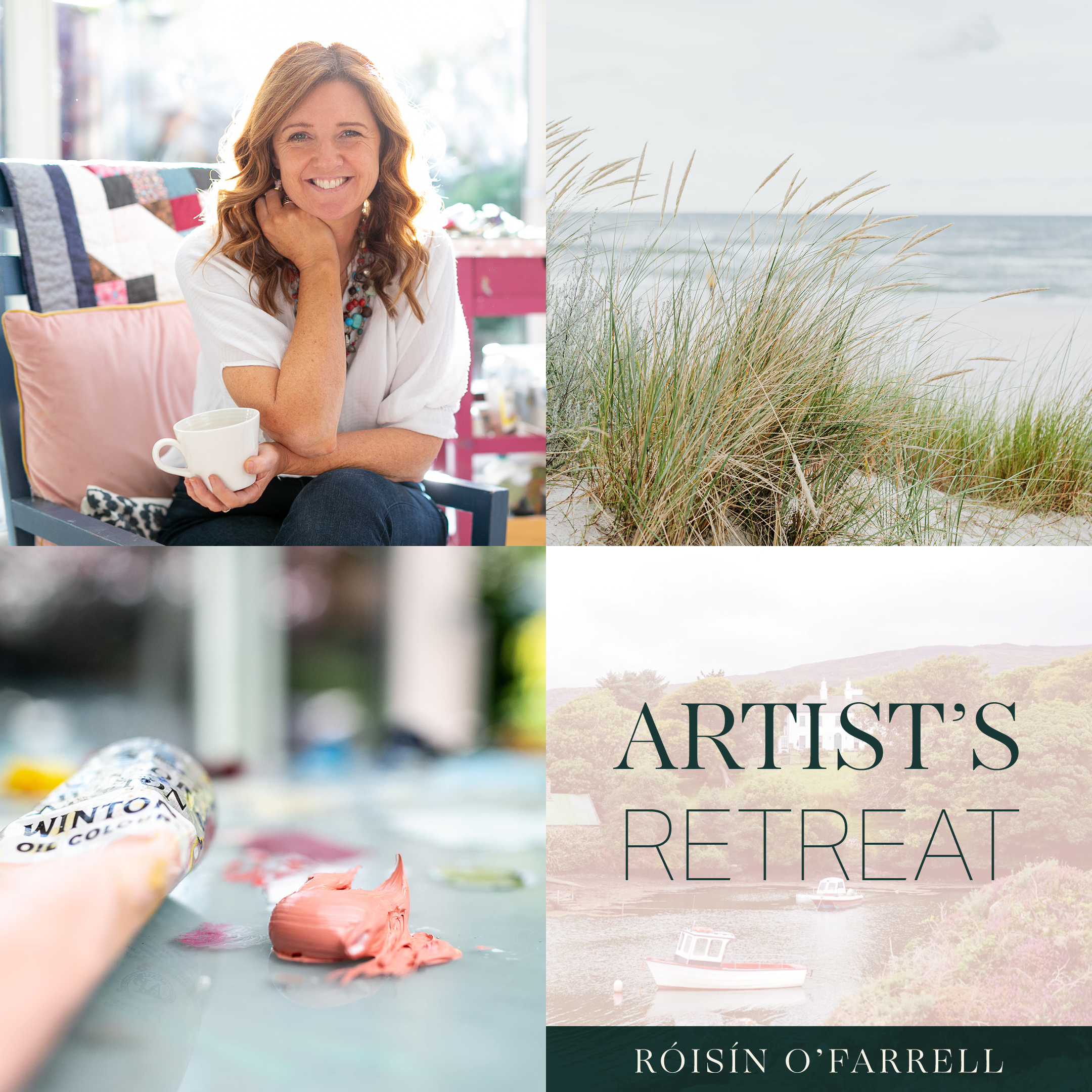 The laundry can wait—you can't.
You'll be thanking yourself if you do and kicking yourself if you don't.
Are you ready for a life-changing celebration of your creative soul? A feast for the mind, body and spirit during an all-inclusive, idyllic week in one of the most beautiful places on the planet? And all within the company of an intimate group of other amazing women just like you who are up for the same?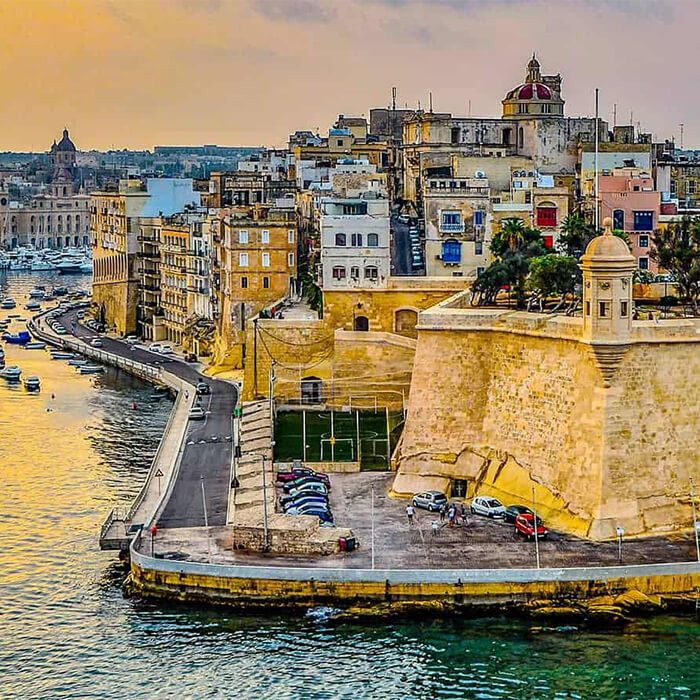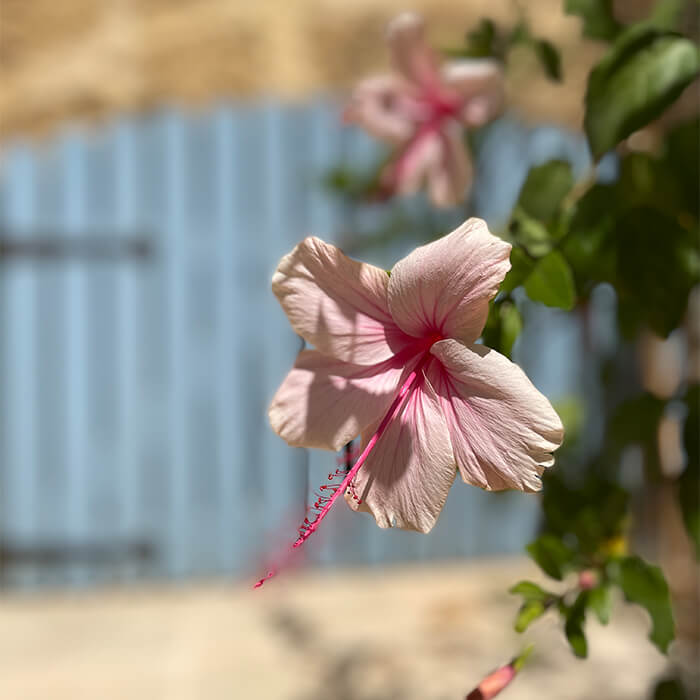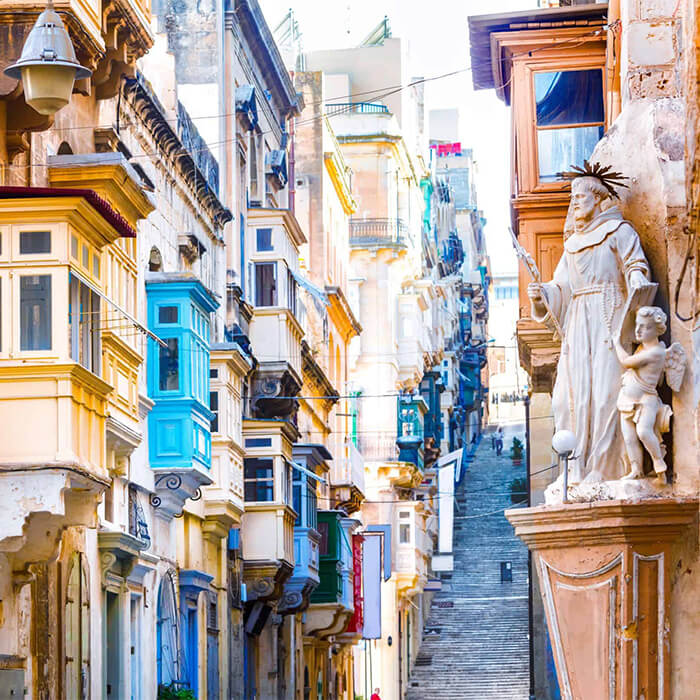 Hotel – Private Room, Ensuite
Hotel accom. with plunge pool & lift. This is our base hotel. 
Payment in full of €4,950 or
Payment Plan – Deposit €750 + 8 Payments of €525
B&B – Private Room, Ensuite
Smaller but beautiful rooms, fabulous host, located a few steps from our base hotel.
Payment in full of €4,250 or
Payment Plan – Deposit €750 + 8 Payments of €445
Hotel Delux Shared Suite, Ensuite
Hotel accom. with plunge pool & lift. This is our base hotel. 
Payment in full of €4,250 or
Payment Plan – Deposit of €750 + 8 Payments of €445
Pay upfront or by payment plan.
Non-refundable deposit of €750 taken at booking.
Contact Ró for booking queries.
Please note the rooms vary in size, location and bathroom facilities (all have private bathrooms) and are offered on a first come first served basis strictly at the discretion of the organisers. If you have any particular requirements, please do let us know.
Malta is full of hills and steps, indoors and out, often rough and uneven. There will be steps to climb every day. This retreat requires you to have a moderate  to good level of mobility. Cancellation Policy
If YOU have to cancel: Refunds are not available unless we can rebook your place. Please note that the closer we get to the event, the less likely we will be able to find someone to replace you.
Proof of travel insurance to include Covid, which covers your costs including the retreat, is required.
If YOU cancel, but we can refill your spot: You will be refunded everything you have paid minus your non-refundable deposit of €750.
If WE have to cancel: We will refund everything you have paid minus your non-refundable deposit of €750. Covid Policy
Updated Covid policy:
Participants are no longer required to either have a covid vaccination or a negative PCR test before travel, in order to attend and there are no vaccination restrictions to enter the country. 
Masks are not mandatory, but you are welcome to wear them if you wish.
It is your responsibility to make sure you have any necessary documentation to enter the country.
Maximum and Minimum number apply for this retreat. If we have to cancel due to low numbers we will refund.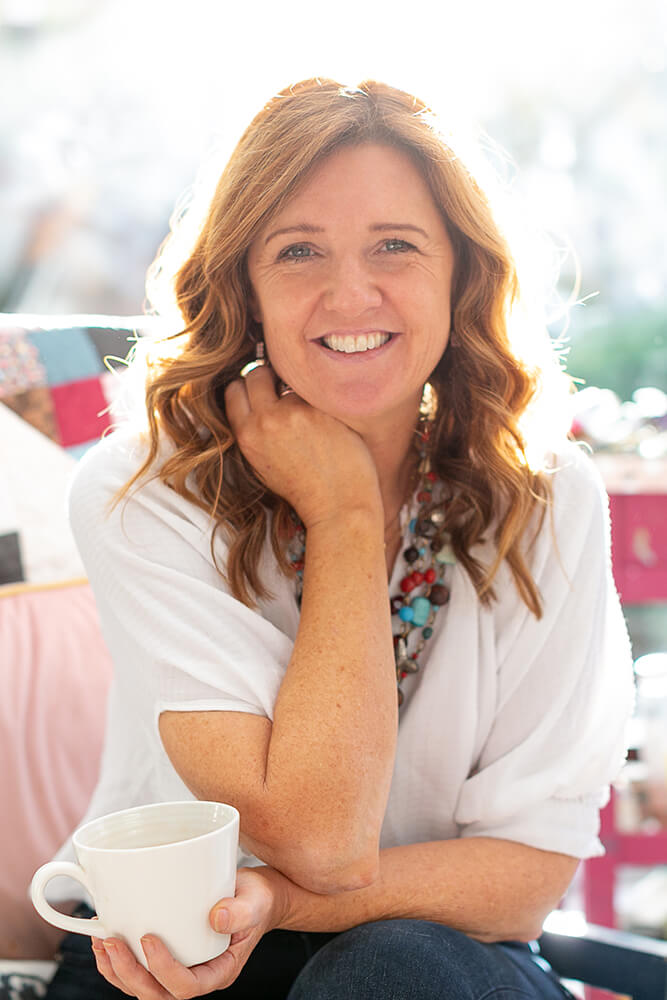 This is for you
If you love to paint
If you love to laugh and grow your creative heart
if you want to reboot your painting practice
If you like to eat and drink and sway to the music
If you need some creative healing
If you love to be touched by poetry and shout into the wind
​​However, I only want you to come if you yearn to make a loving, creative commitment to yourself and to this creative space together. We will be setting one foot after another through the days while contemplating our individual futures, emboldened by words and thoughts and by food, wine and good company: a good holiday and a necessary creative pilgrimage in one remarkable experience.
I will carry these memories in my heart forever, treasure them and tend to them so that they remain forefront in my sense of knowing, that women from all over can come together and nurture and uplift each other, personally and creatively. And laugh a lot. My heart is full, and my world is larger today
Very special memories I will carry with me forever!! It was such a magical experience, a new challenge that took me out of my comfort zone but oh how marvellous it was!!! I treasure the friendships, the love and the laughter that we shared! Thanks to all that helped me with the travels. Grainne was fabulous! Ro, thank you for feeding our souls with poems, history, and words, nurturing us to be more creative in our works of art as well as our lives!

I would just like to say, no words can express the gratitude I have in my heart for you to have been placed in my path, bringing me by the hand down a road of brightness, leaving my darkness behind me, I'm in awe of how much you've generously shared with us as an artist, as a poet, as a teacher and as a friend who cares, .. keep painting, definitely keep teaching ( and saving more lost souls in the world).. I will never, never forget what you have done for me and my family ... they are so glad to see me smiling again, even if it means I've forgotten to cook some days ☺️
Roisin's ability to communicate and get on the level of each of her students was amazing to me. Roisin came prepared to give and that she did, she knew everyone's name and something personal about each one of her students which made her easy to be with and she put me at ease from the minute I walked in.

At this stage in life I feel differently about myself than I did 10 years ago…even 1 year ago! The questions you asked in your retreat and your intuitive insights gave me lots to think about who I want to be going forward.
I loved every minute of the retreat!